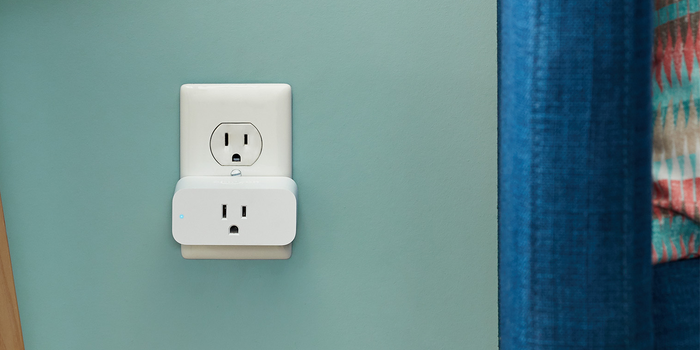 Tags Benefits Of Smart Plugs, Developers, Developers Long Island, LI, Long Island, Long Island Business, MDU, Multi Dwelling Units, Renovations, Smart Home Technology, Smart Homes Long Island, Smart Lighting Near Me, Smart Plugs, Smart Plugs Near Me, Smart Plugs On Long Island, Smart Technology, Smart Technology Near Me
What makes a smart home 'smart?' As home buyers and renters continue to heighten expectations for the technologies in their homes, it is important for vendors, property managers, consumers and developers to understand what makes a smart home smart, and to distinguish between what's just a trend and what will actually redefine how we live in the future (Forbes).
Over the last few weeks, Powers ioT has covered '5 Things You Should Know About Smart Locks, Thermostats, and Smart Lighting, For Your Properties.' Today, our experts will be diving deeper into smart technology and covering the benefits of smart plugs.
If you are interested in improving your properties energy usage and adding more convenience to your property managers time, then smart plugs are a product you should consider installing in 2022.
5 Things You Should Know About Smart Plugs:
How Does It Work?
When using a smart plug, Powers ioT installers will plug the product into a standard wall outlet and follow a few simple setup procedures, such as installing a mobile app and connecting the device to your MDU's WiFi. Afterwards, the MDU owner will be able to turn on/off remotely any device that is plugged into the smart plug using a mobile app (Smart Home).
What Brands Of Smart Plugs Are Available On Long Island?
Philips Hue Smart Plug
Wemo WiFi Smart Plug
Ring Outdoor Smart Plug
Wyze Plug
Lutron Caseta Dimmer Plug
Teckin Smart Power Strip
What Are The Benefits For A Property Manager?
Lowering Operating Costs

Monitor energy consumption of products plugged into the outlet

Security / Safety
Additional Features

Monitor Wi-Fi Routers

A smart plug allows you to turn on/off your router remotely, which is especially helpful if it is kept somewhere hard to reach.

Control Hidden Outlets

A smart plug enables you to easily control these outlets remotely by using a mobile application or voice commands.

Manage Lawn Sprinklers

A smart plug will allow you to turn on/off your sprinkler at any time, meaning that if you see it starting to rain, you can turn it off remotely to save water.
What Are The Benefits For Residents?
Device Charging

Smart plugs can be used in combination with your chargers to allow you to set the amount of charging time needed, removing the risks associated with overcharging while also saving electricity.

Connecting To Radio

Smart plugs can be scheduled to turn on and off at specific times. This means you can set a smart plug to turn on your radio.

TVs & Games Consoles

By using a smart plug, you can schedule the exact amount of time kids are able to use these devices, and make sure everything is turned off by bedtime.

Schedule Kettle & Coffee Maker

A smart plug can get your kettle boiling or coffee maker brewing before you even get out of bed. Simply fill up your kettle or coffee maker the night before, and then turn them on remotely with your smartphone or a voice command the night before or when you wake up.
What Is The Cost Of Smart Plugs?
Costs for basic smart plugs are getting lower as technology improves, allowing manufacturers to create better products at a lower price point (Digital Trends). Yet, if you are installing a variety of smart plugs throughout your MDU, you are guaranteed to lower your operating costs over time.
Interested in a smart plug quote for your next property? Meet with one of Powers ioT's Long Island-based Account Representatives today and we will walk you through the details of adding smart plugs to your apartment, office, or other MDU.