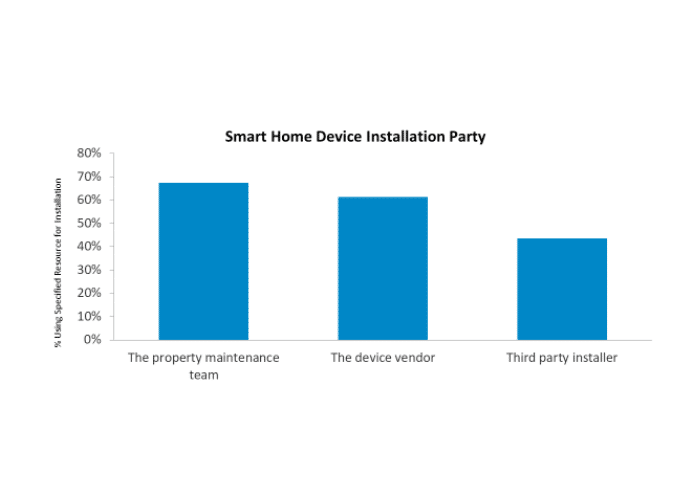 Last week Parks Associates launched a new article that has the tech-community chatting; In the article "The Future of Apartment Living is All About Technology" Elizabeth Parks, President and CMO discusses recent research.
In Parks Associates most recent research, survey shows property managers and owners perceive strong business benefits from installing smart home devices throughout their properties including increased rental revenues, improvements in operating efficiencies, and an increased ability to attract and retain residents.
On the other hand, smart home solution vendors also perceive MDUs as a potentially "lucrative channel" for new business. As a result, traditional MDU technology vendors are rapidly making investments to expand their service offerings, including acquisitions and IPOs.
What Resources Are Used To Install Smart Home Devices?
Currently, these devices are most likely to be installed by the property's maintenance team. Since not all properties have maintenance teams with the bandwidth to provide installation services, smart home platform providers must offer support through installation services or third-party recommendations for installation services.
Which Installation Route Would You Rather Take? Let Powers ioT Know Your Thoughts!
Interested in learning more about Smart Home Technology opportunities in 2022? Meet with a Long Island-based Account Representative today and we will walk you through the details of upgrading your apartment, office, or other MDU.